East Point GA
Locksmith
East Point GA Locksmith - Locksmith East Point GA
Call us (678) 801-4901


East Point Commercial
Locksmith
It is always crucial to protect your business because this is your means to make a living. This is why East Point GA Locksmith offers commercial packages. Our team will check your safes, locks and any other security device to make sure your assets are protected at all times. Often times we wait until disaster strikes before we take security precautions but it doesn't have to be this way. Prevention is always a safer route so talk to one of our expert East Point locksmiths today. It doesn't matter if you require installation, repair or replacement because we have the skills and tools to make it all happen for you.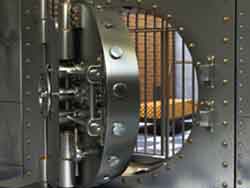 Give us a call today: (678) 801-4901
Here is a list of services that we offer for your commercial property:
Desk / Cabinet / File Cabinet Locks
Master Key Systems
Locks, Deadbolts & Hardware
Upgrades
Business Keys
Replacements
Lockouts Break-In Repairs
Re-Key
Repairs
From retail outlets to warehouses and other storage facilities, call us when you have something valuable that needs an extra layer of security. With fool proof and affordable options, no burglar will compromise your commercial building. When you're ready feel free to schedule an appointment with a member of our team, so a proper assessment can be done in order to determine the best course of action.   Efficient security solutions are just a phone call away so let us know when you require assistance that only a commercial locksmith in East Point, Georgia could provide.
Call East Point GA Locksmith right away! (678) 801-4901